Among the people of his generation, he was able to be distinguished in various roles, which made him, according to market accounts, required of all producers and directors to be a hero for the work in which he participates. And recently, he presented his first championship through a different work that he presented for the first time. He was very enthusiastic about it because it was written by the late Ahmed Khaled Tawfiq.
It is the artist, Mohamed Farrag, who spoke in his interview with Al-Arabiya.net about his enthusiasm for the series "Room 207" and for the quality of the work, the role, the composition and the events, indicating that all of the above attracted him to present this role, which will remain engraved in his memory. He also revealed his new business.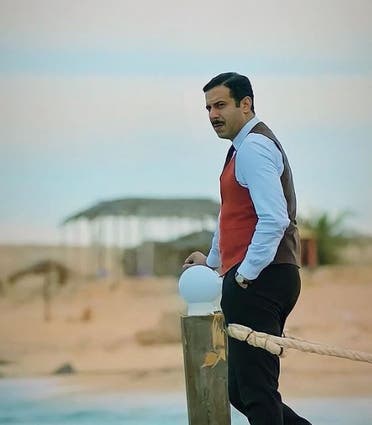 Mohamed Farrag in a scene from the series
* How were you nominated for the series "Room 207"?
** He initially sent me 10 episodes, and after I read the first episode, I spoke to the producer at 3:30 in the morning and told him that no one else would star in this series but me. In fact, I loved this experience very much, and it has a great place in my heart. The work is based on a novel by the late Ahmed Khaled Tawfiq, which was published in 2008 and republished in a new edition in 2017. It consists of 12 stories that all take place inside "Room 207" located in the Asr Malik Hotel. On its survival despite the terrifying and unfortunate events it witnessed, in which many people were killed.
* Tell us about the character you embody
** I present the role of "Jamal Al-Sawaf", a receptionist at the "Luna" Hotel, who seeks to uncover the mystery of "Room 207" and the reason behind the suspicious events that its guests are exposed to. The series takes place during the sixties of the last century, and deals with the lives of 3 main characters, inside a hotel whose owner insisted on keeping room 207, despite the hardships and incidents of terror and excitement, which claimed the lives of some of its inhabitants, but few of those who inhabited it came out safely bearing memories. They can't forget it.
How did you find that experience?
** It is the first time that I present a series with this method of acting, and that is why it is an important step in my life. The work is new to Arab drama in everything, and the character in which it appears has not been presented before. I was very tired of this project, and I was very excited about it, and I had the honor to cooperate in it with a group of people whom I love and respect the most, and I thank everyone who participated in making this different and respectable work.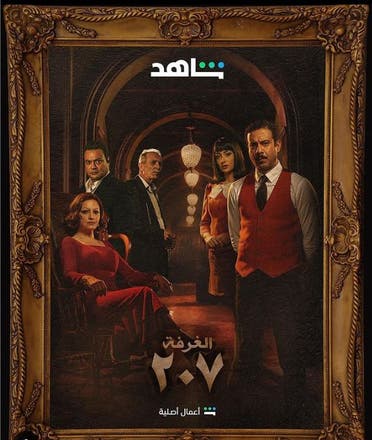 Who is the poster of the series
What do you think of the success achieved by the series, from your point of view?
** The success of the series is a great generosity from God. I thank our Lord very much. I received many reactions from the audience and my friends, and I was very pleased with what was said to me or was sent. In fact, I am fortunate that my first dramatic heroism is a work inspired by the works of a writer I love very much, and he is Dr. Ahmed Khaled Tawfiq, whose stories and writings I grew up with. I was afraid, excited, happy and proud, as there were too many mixed feelings inside me, and I was acting a different situation so that I could deliver the story to the viewer, as the subject for me was terrifying.
* A series with all these details.. Did it go through difficulties at the time of filming?
** The biggest difficulty for me was in the script and writing it. The most difficult point in it is the paper. It is difficult to find a scenario that carries the type of excitement and suspense and is ready for filming at a rate of 95%. The work also went through many difficulties, including filming in very cold weather during the winter in Marsa Matruh, in addition to the Corona pandemic, which caused work to stop more than once. There are also many scenes that were not easy to implement, and required great effort, which exhausted me mentally and physically. The series is also full of difficult scenes, as the series is difficult to implement for all its participants. There are many scenes based on the feeling of sudden turbulence, and there is one of the scenes in the series where I was in front of a cat, but in reality there was no cat, and I assumed the character completely.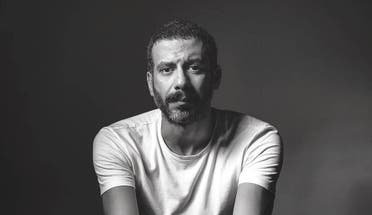 Artist Mohamed Farrag
* Many have classified the series as horror.. How do you see it?
** "Room 207" is not horror in the first place, on the contrary, it contains great drama, hatred, love and anger, in which there are very different human feelings that are enveloped in the story we are talking about.
* Recently, at the Red Sea Festival, you were shown your new film, "Foy, Foy, Foy"?
** I was very happy with that, as it is the fourth work that brings me together with Nelly Karim, and it is also one of the works that I was very excited about, and as I read the script, I was not afraid of it and encouraged. I believed in this idea because of its courage, and the work was a difficult test for me because I play the role of a blind person. I study and prepare well, but all the time I feel great anxiety.
Tell us about your role in this film.
** I embody the character "Hassan", a security guard who lives a poor life with his mother in Egypt, dreaming of traveling and living abroad. One day, he stumbles upon an obscure sport like blind soccer, and slyly decides to pretend to be a visually impaired man in order to join a team close to playing the World Cup in Europe. During this trip he meets many characters including an attractive young journalist who begins to take an interest in the team because he cares about her, a middle-aged coach looking for an opportunity, and two friends of his. Along with them, Hassan goes above and beyond to be with the team and not miss them in Europe, hoping this will provide their ticket to life with more opportunities.
And what about your new one?
** I am filming a series called "Batn al-Hout," written and directed by Ahmed Fawzi Saleh, and I am honored with the participation of professors Basem Samra, Abdelaziz Makhyoun, and Asma Abu Al-Yazid. I am also waiting for the movie "People of the Cave" to be released, in which I embody two different characters, and its events revolve within the framework of suspense and excitement, and the human struggle against time.