While NATO defense ministers meet in Germany to discuss sending tanks to Ukraine, Russia assured Kiev that Western tanks would not change the course of the conflict.
Today, Friday, the Kremlin spokesman made it clear that Western countries that supply Ukraine with more tanks It will not change the course of the conflict and will only add to the problems of the Ukrainian people.
On the other hand, the Kremlin refused to comment on reports about the deployment of air defense systems on the roofs of buildings in Moscow.
In turn, Ukrainian President Volodymyr Zelensky said that his government expects strong decisions from defense officials in NATO countries and other countries who meet today to discuss strengthening Ukraine's ability to confront Russian forces with modern combat tanks.
Huge package of aid
The meeting at Ramstein Air Base in Germany to discuss sending future military aid to Ukraine came amid ongoing opposition over who would supply the battle tanks that Ukrainian leaders say they desperately need to reclaim their territory from Russia.
US Secretary of Defense Lloyd Austin and US Chairman of the Joint Chiefs of Staff Mark Milley are expected to discuss the latest massive US aid package – totaling $2.5 billion and including Stryker armored vehicles for the first time.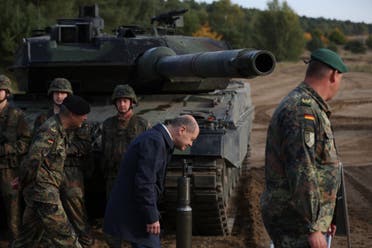 Leopard tank (AFP)
pressure on Germany
But widespread reluctance to send tanks to Ukraine has alarmed the alliance, as Germany faces mounting pressure to supply Leopard 2 tanks to Kyiv, or at least pave the way for others – such as Poland – to deliver German-made Leopard tanks from their own stocks.
The United States has also refused, at least so far, to provide M1 Abrams tanks, citing the complex and intensive maintenance and logistical challenges of the high-tech vehicle.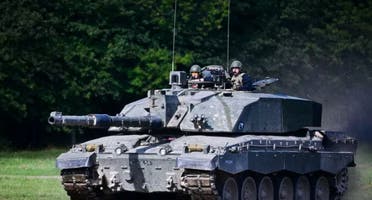 Challenger tank
The United States believes it would be better to send Leopard tanks because many allies have them and that Ukrainian forces would just have to train on them, versus needing more training on the more difficult Abrams.
Last week, the United Kingdom announced that it would send Challenger 2 tanks, which it said was a natural progression of military aid to Ukraine.