Today, Thursday, the Chairman of the Transitional Sovereignty Council, Abdel Fattah Al-Burhan, received the Prime Minister of Ethiopia, Abi Ahmed, during an official visit to Sudan, where Al-Burhan announced that the two countries agree on all issues related to the Renaissance Dam.
He added, "Technical documents and mechanisms represent the main reference for the border issue… and the experience of peace in Tigray is honorable and supports stability in Ethiopia."
For his part, Abiy Ahmed said during the meeting, "The purpose of the visit is to show solidarity with Sudan and stand with it." He added, "The Renaissance Dam will not cause harm to Sudan, but rather it will benefit it."
He stressed that he would not present new proposals and was confident in the ability of the Sudanese to overcome their issues.
The Sudan News Agency said that the Prime Minister of Ethiopia, who was accompanied by a number of senior officials, came "within the framework of… Promote cooperation and common interests Between the two countries".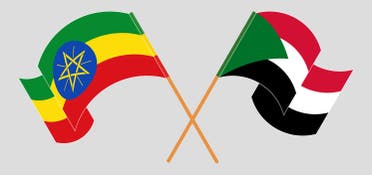 Expressive
The agency did not give details of the visit, but Al-Sudani newspaper indicated that Abiy Ahmed will hold separate meetings with some political forces, including the Forces for Freedom and Change and the Democratic Bloc, as well as the tripartite mechanism.
The tripartite mechanism concerned with Sudan includes the United Nations, the African Union and the Intergovernmental Authority on Development (IGAD).
And in mid-October last year, and yet A joint discussion session on bilateral relations between Sudan and EthiopiaAl-Burhan announced the intention of the two sides to resolve all outstanding issues between them through dialogue and peaceful means, including borders and the Renaissance Dam file.
After his meeting with the Ethiopian Prime Minister, on the sidelines of the Tana Forum in Bahirdar, Ethiopia, Al-Burhan made it clear that the two sides agreed on the need to address all border problems by peaceful means.
He also indicated the possibility of reaching an agreement on the technical issues of the Grand Ethiopian Renaissance Dam.
He also welcomed the proposal for economic integration between the two countries, according to a statement issued by his office.