Ukrainian President Volodymyr Zelensky came out of his recent visit to Washington with an American guarantee in which the United States gave his country Air defense system "Patriot" As aid, after stressing his urgent need for him in order to repel the strikes of the Russians.
So what is this system that Kyiv fought to reach?
Patriot is a surface-to-air missile defense system developed by Raytheon Technologies. It is considered one of the most advanced air defense systems in the US arsenal. It is a mobile system that usually includes a powerful radar, control station, power generator, launch stations and other support vehicles.
The radar range of the Patriot air defense missile system is more than 150 kilometers, and it has different capabilities depending on the type of missile used.
Frightening advantages
The PAC-2 missile uses an explosive warhead, while the PAC-3 missile, which is the latest technology, uses the most advanced hit-to-kill, and the system's radar range reaches more than 150 kilometers.
The cost of a newly produced Patriot kit is more than $1 billion, including $400 million for the system and $690 million for the missiles in the battery, according to the Center for Strategic and International Studies.
Patriot works after the radar detects the danger, as it can monitor 50 targets at the same time, and sends a signal to the control room, which assesses the danger and decides to launch missiles via a signal to the platform, as the signal takes only 9 seconds.
The system can also hit its air targets at a range of 160 kilometers, ballistic missiles at a range of 75 kilometers, and its targets can be dropped at a height of between 60 meters and 15 kilometers.
What about spread?
Raytheon Technologies has built more than 240 Patriot systems that are currently in use in 18 countries, including the United States.
The American patriot is in Zelensky's quiver

The system has intercepted more than 150 ballistic missiles in combat since 2015, the company said. It is designed to intercept threats such as aircraft and ballistic missiles, but it can also shoot down "suicide" drones that Russia has been launching to strike critical infrastructure in Ukraine.
It would also be a very expensive way to destroy drones that only cost thousands of dollars.
How will Ukraine benefit?
Kyiv had announced its need for more air defense systems to protect against a barrage of missile strikes and drones from the Russian forces.
While the United States has so far provided Ukraine with two pairs of advanced national surface-to-air missile systems "NASAMS".
The famous system will first arrive in Germany, where Ukrainian forces will train there on how to use it, according to Reuters.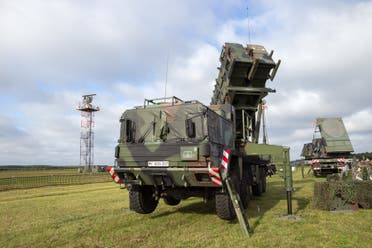 Patriot missile battery (Istoke)
A legitimate target for Russian strikes!
It is noteworthy that US officials had revealed that the Patriot system will likely save lives from incoming missiles, but it will not change the course of the conflict that has been going on for nearly 10 months because it is a defensive system.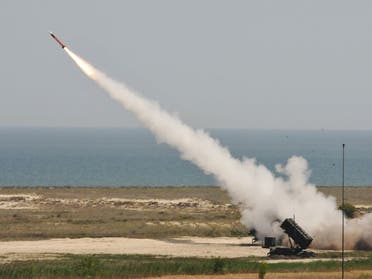 Patriot missiles
Ukraine will also not be able to deploy Patriot missiles on the battlefield a few months ago, as training will take months, because each system requires dozens of soldiers to operate.
In addition, Ukraine will then have to decide how and where to deploy the system without being destroyed by Russian forces, especially since Moscow had warned that the Patriot missile defense system would be a legitimate target for its strikes.