The Anti-Terrorism Court in Khartoum sentenced a Sudanese player to two years in prison, after convicting him of involvement in counterfeiting Sudanese currency.
The court judge, Muhammad Sir al-Khatim, said, in the reasons for the conviction decision on Monday, that the accused was caught red-handed, carrying bundles of securities in the category of one thousand pounds, while he was watching a football match at the Sudanese Al-Hilal Stadium in Omdurman. The judge stated that the indictment presented enough evidence to convict the accused. Consequently, she sentenced him to two years in prison and ordered the extermination of the counterfeit money.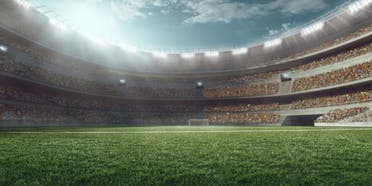 Expressive
Ticket officer's suspicions
The details of the crime began with the fact that the accused cut off a ticket to attend a football match at Al-Hilal Stadium. However, suspicions gripped the ticket officer at one of the entrance gates to Al-Hilal Stadium, after a former football player cut off the entry ticket and went to the popular terraces. After the player entered, the ticket official started flipping the banknotes that he had given him in exchange for the entry ticket, until he was sure that they were fake.
Arresting the accused.. Criminal evidence and conflicting statements
Immediately, a police officer informed the stadium, and directed them to the whereabouts of the accused in the stadium. The police took him to a small office, and during the search, they found an amount of 25,000 Sudanese pounds inside his pockets, and also found an amount of 60,000 Sudanese pounds hidden equally inside two sneakers in a backpack that was carried by the accused.
The police took the accused for investigation, at the headquarters of the Prosecution Office for Crimes Against the State in Khartoum, before referring the seized money to the Criminal Evidence Department, which confirmed that the money was fake.
However, the accused's statements were contradictory during the investigations. In a narration, he said that the money belonged to a hashish dealer in Omdurman, and he denied knowing that it was fake. In a different version, he mentioned that the person who gave him the money asked him to hide it so as not to get in trouble with the police.