Yesterday evening, the Saudi fans participated in a march of encouragement and support for the Saudi national team in the famous "Souq Waqif" in the Qatari capital, Doha, where Al-Akhdar will participate for the sixth time in its history in the World Cup, and will play its first match against Argentina next Tuesday.
Doha witnessed a massive influx of Saudi fans to "Souq Waqif" to interact and support the national team in the World Cup, which will be hosted by the State of Qatar from November 20 to December 18.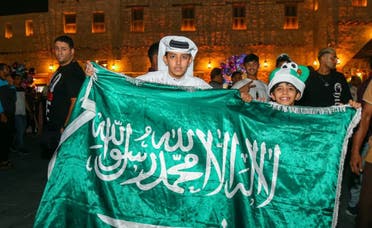 A participating audience
This comes after the Saudi Football Association announced the participation of five thousand fans, who will form the fans' association during the World Cup, divided equally from all 172 Saudi clubs, as the federation aims, through organizing the masses, to encourage the national team during its global mission, which reflects the positive image of Saudi Arabia. And its fans internationally, their passion for football and their culture, and building a cultural bridge with the fans of the competing teams, to be one of the most present and influential fans in the World Cup.
And the masses participate in a celebration march for the Saudi national team. Including marches to enter the stadium, and they also participate in chanting and cheering, and the Saudi Football Association has allocated an interactive area for them; It is the (Saudi House), located on the Doha Corniche in the (Dafna Park) area, on an area of ​​​​18,000 square meters. It includes ten pavilions in which 21 events will be held, aiming to enrich the fans' experience in the World Cup and introduce Saudi culture. It includes interactive experiences, digital museums and a store, in addition to To cooking and folklore shows, and a theater in which a number of Saudi artists perform singing concerts, and other interesting and interactive arts and events.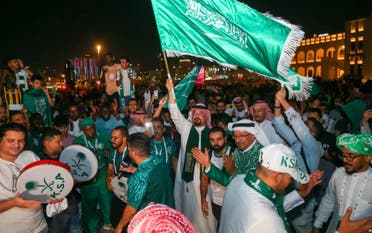 Saudi fans at Souq Waqif