Press reports revealed that the captain of the Portuguese national team, Cristiano Ronaldo, considered retiring from football when he was defending the colors of Sporting Lisbon due to being bullied.
The Portuguese born in Madeira played for Sporting Lisbon between 1997 and 2003, before moving to Manchester United.
The book "Messi vs Ronaldo: One Rivalry, Two GOATs, and the Era That Remade the World's Game" revealed the difficulties that faced Ronaldo in his early days, and stated: Ronaldo considered retiring while he was at the Lisbon Academy because of the bullying of his colleagues on him, and his strange dialect made him replace Ironically, he was crying every night because he missed his family.
He continued, "Ronaldo got a few scratches as a result of skirmishes with his colleagues in the yard of his new school, and he also threw a chair at his teacher because of his mockery of the way he spoke, because of the difficulties he faced in adapting, he was allowed to drop out of school and focus on football."
He continued: Ronaldo did not start loving what he does until after his move to Manchester United for a while, he was suffering from weak physical build and they did not allow him in Portugal to use the gym as he wanted because of their strict policies not to enter teenagers in order to complete their growth naturally.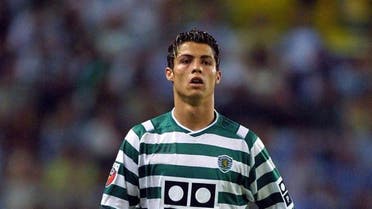 And he continued: The decision of Lisbon officials did not prevent Ronaldo from entering the gym at night, the matter was discovered and he was punished, as they put locks on the hall in the evening, Ronaldo's new trick was training with water buckets and tying some weights in his ankles, he was stealing oranges from the team restaurant to train with after he refused His coaches gave him the balls so he wouldn't overwork.
He added: "Things did not go well with Ronaldo in his beginnings with United as well, as he got involved in a quarrel with Dutch striker Van Nistelrooy in one of the training due to the failure of the first to pass appropriate crosses to him, Nistelrooy told him that his place should be "in the circus."
And he concluded: Alex Ferguson and Carlos Queiroz had great confidence in him, believed in him and preferred him over players who had a greater reputation than him at the time.