Algerian lives are lost in the same way every year with the intensification of the winter cold, as the decrease in temperatures, which is recorded in the last days in Algeria, prompts the population to resort more to heating devices, which often operate with gas or gas oil, which exposes them to the risks of carbon monoxide and causes In the deaths of many despite the warnings of relief teams.
In the latest outcome of the silent killer, 3 people died, and a mother and 5 of her children were rescued after inhaling carbon monoxide gas, in separate incidents in several Algerian cities, on Sunday.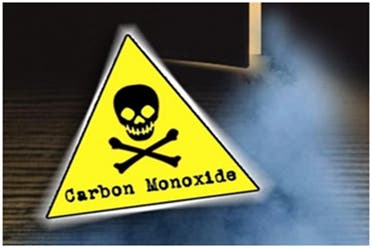 Two people died of gas suffocation inside an "unexploited shop" in a neighborhood of the city of Bir al-Ater in the state of Tebessa, Algeria, according to the Algerian newspaper "An-Nahar", while the two bodies were found lifeless after inhaling carbon monoxide gas. In another incident, on Sunday evening, a person died of gas suffocation in Mila state.
In a third incident, a hospital in the state of Ain Defla received 6 cases of suffocation from carbon monoxide gas emitted from a fireplace, while a mother and 5 of her children inhaled the deadly gas, before they were rescued by the medical authorities inside the hospital.
103 deaths in 2022
It is noteworthy that the civil protection interests in Algeria announce daily interventions to save about 100 people who inhaled the deadly gas emitted either from heaters or water heaters in particular.
The year 2022 witnessed the death of 103 people in Algeria as a result of inhaling the leaked gas, according to the spokesman for the Algerian Civil Protection, Captain Nassim Bernawi.
The Civil Protection warns that carbon monoxide is a "toxic, invisible and odorless gas" that causes many deaths in the country.
Carbon monoxide is called the "silent killer," and it is a colorless, odorless, and tasteless gas that erupts when burning gasoline, wood, propane, coal, or other fuels, according to the Mayo Clinic website.
Carbon monoxide poisoning can be serious, especially with people who are asleep or drunk, and people may develop chronic brain damage, or they may die before anyone realizes that a problem has occurred.