American sources told Al-Arabiya / Al-Hadath that the strike that was directed at Iran with the marches involved the US Air Force and another country.
The sources added that the strike targeted the stockpile of ballistic missiles, noting that messages were passed to Iran that ballistic missile production sites would not be allowed.
In parallel, The Jerusalem Post learned that the attack in Isfahan was successful despite Iranian claims, according to Western intelligence and foreign sources.
Mossad launched similar attacks
The newspaper said that most Western intelligence and Iranian sources attributed credit to the Mossad for similar successful attacks against Iran's Natanz nuclear facility in July 2020, a different nuclear facility in Natanz in April 2021, and another nuclear facility in Karaj in June 2021. The destruction of about 120 Iranian drones or more. in February 2022.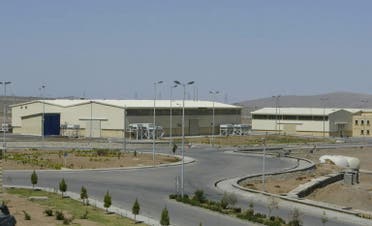 Natanz facility (AFP)
Four explosions occurred at the site against a facility developing weapons, while the damage far exceeded the "minor damage to the roof" claimed by Tehran, according to the newspaper.
Industrial complex
The Iranian authorities have begun investigating the circumstances of the drone attack on an industrial complex belonging to the Iranian Ministry of Defense in the city of Isfahan, according to the Iranian "IRNA" agency.
The deputy mayor said, today, Sunday: "No injuries were recorded as a result of the accident, and an investigation has been opened into the causes of the accident."
Earlier in the day, a member of the National Security Committee in the Iranian Shura Council confirmed that three members of the committee intend to visit the site of the explosion.
"Failed attack"
While the Iranian Ministry of Defense announced earlier that at approximately 23:30 local time yesterday, Saturday, a failed attack was carried out using drones on one of the ministry's industrial complexes.
It indicated that the air defense systems shot down one of the marches, and two marches were surrounded and exploded, and the attack did not cause any injuries and minor damage was recorded in a building.