In a heroic scene and extreme magnanimity, a Sudanese youth presented the most wonderful examples of sacrifice and redemption, and his hand was amputated in order to save an Egyptian woman from death, being run over by a train in Assiut Governorate, southern Egypt.
I witnessed the Assiut train station, where the Cairo-Aswan train stopped at the station, and a woman and her daughter went down to buy some food from the nearby platform, and suddenly the train moved, so the woman and her daughter rushed to catch up with it.
tripped and slipped
The daughter was able to quickly board the train, while a young Sudanese man who was among the passengers grabbed the mother's hand and tried to board the train, which was moving quickly, but she stumbled and her hand slipped and fell below.
Everyone was surprised by the Sudanese youth jumping off the train, throwing his body on the lady, and trying to remove her head from the wheels, until the train passed, and the blood of the two men flowed together and mixed with each other on the tracks.
Amputation of his hand and amputation of her hand and foot
Immediately, ambulances rushed to the site of the accident, and the woman and the young man were taken to the hospital, where the woman's hand and foot were amputated, while the hand of the Sudanese youth was also amputated.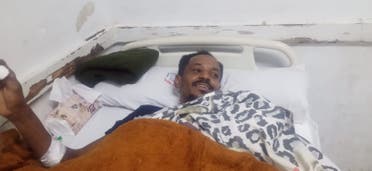 The young man, Ahmed Al-Muddathir, told Al-Arabiya.net that he was inside the train coming from Cairo and heading to Aswan Governorate, and he saw a woman and her son getting out of the train while it was stopping in Assiut, to buy food and drinks from one of the kiosks at the station, and during that the train moved, and the woman and her daughter ran away. To catch up with him, and during the daughter's attempt to climb, he helped her and succeeded in that, and tried to help the lady, but the train began to increase its speed, so her hand slipped and fell below it.
"Normal Act"
He added that he did not hesitate and jumped from the train and threw himself on the woman at the bottom of the train and pulled her head out before the wheels ran over her, but the train had run over her arm and foot, as well as his arm, indicating that they remained on the platform until the ambulance arrived and took them to the hospital.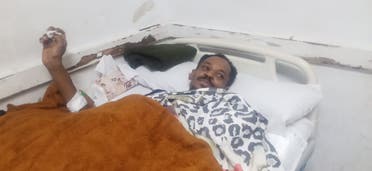 Ahmed Muddathir
He pointed out that what he did was a natural act, and a position imposed by humanity, and any other young man who was in the same position would act the same way, even if he was exposed to death.