Khald al-Sudani, Maher al-Khair, did not realize that the strange man who was watching them closely, while they were busy making bricks in a traditional "Kamina" factory, would be his means to the limelight and international fame.
Thus, fate woven the details of the exciting story, so that the simple worker became the best actor in one of the most prestigious film festivals in the Arab world and Africa, and became the most prominent event in the Sudanese art scene this year.
A resounding surprise
In the last week of November, this year, the young Sudanese actor, Maher Al-Khair, detonated a surprise of a heavy caliber by winning the deserved award for Best Actor at the recent Cairo International Film Festival.
The strange thing is that Maher Al-Khair never became a professional actor, nor did he receive training of any kind before standing in front of the camera of the Lebanese director Ali Shri to film the course of the movie "The Dam".
The story of the revolution
The Dam, directed by the Lebanese director Ali Sherry, produced by Sudan, France, Lebanon, Qatar, Serbia and Germany. It revolves around Maher, who lives in Sudan near the Merowe Dam in the north of the country. He works in a brick factory that relies on the silt of the Nile. Every night, Maher sneaks into the desert to build a mysterious building that comes to life during the Sudanese people's revolution against the regime of ousted President Omar al-Bashir.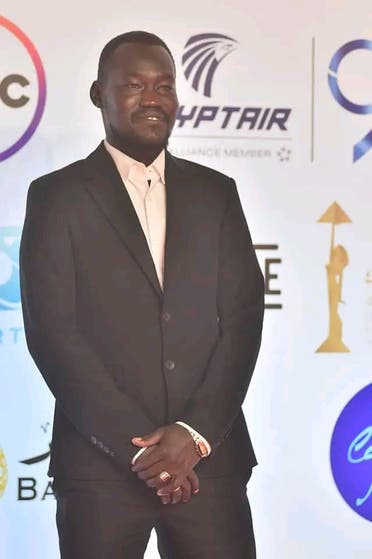 The film is a feature film, and it participated in the international competition of the recent Cairo International Film Festival. It was filmed in northern Sudan near Merowe Dam.
Maher to Al Arabiya.net: Proud of what has been achieved
Maher Al-Khair tells the details of his wondrous story to Al-Arabiya.net: This is my first experience in cinema, and the story began when I met director Ali Shri in "Al-Kamina", and there he talked about his desire to film a cinematic work in this region, so I informed him of my strong desire to appear. through it.
And I literally told him, "I want to act with you in this movie."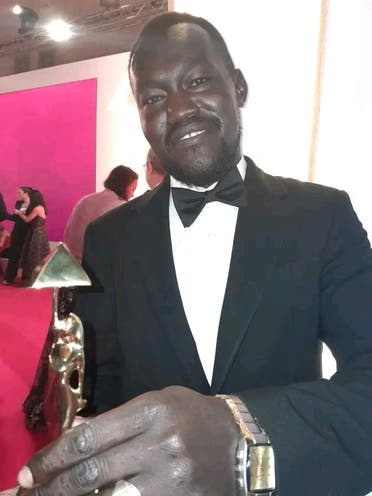 Maher added to Al Arabiya.net: "When I saw the film for the first time during its screening at the Cannes International Film Festival, I had the feeling that this work is strong and influential, and has the ability to compete for festival awards, and indeed this is what happened at the Cairo Film Festival."
Regarding his precious victory, Maher told Al-Arabiya.net: "I was very happy, of course, and this is a source of pride for me and the Sudanese cinema. Hence, I express my sincere thanks to all the film crew and all the citizens of the Karima region, Meroe and Kasinger in the northern state, and to everyone who exerted effort and sweat for the upliftment and greatness of Sudanese cinema.