Hours after the bombing of the Iranian Revolutionary Guard Kurdistan region And vowing to continue the attacks, the commander of the Quds Force in the Revolutionary Guards, Ismail Qaani, arrived in the Iraqi capital, Baghdad, on an unannounced visit.
Today, Tuesday, Qaani held several meetings, the most prominent of which was with the President of the Republic, Abdul Latif Jamal Rashid, and the Prime Minister, Muhammad Shayaa al-Sudani, according to Iraqi and Iranian media.
An informed source said that Qaani confirmed during his meeting with the Iraqi President and Prime Minister Tehran's support for the federal government.
Search security files
He explained that he discussed with Rashid and Al-Sudani a number of joint security files, noting that he also held a meeting this afternoon with a number of leaders of the coordination framework and the Shiite armed factions, and during the meeting they discussed developments in the Iraqi political arena, according to Shafaq News Agency.
It is noteworthy that the Revolutionary Guard forces renewed yesterday their missile strikes on the headquarters of the Kurdish parties opposing the Iranian authorities in the town of Koysanjak, 60 km east of Erbil, the capital of the Kurdistan region.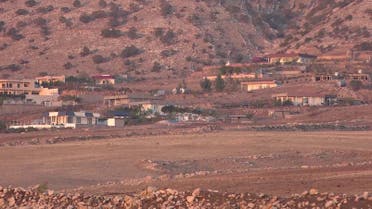 Areas subjected to Iranian bombardment in Iraqi Kurdistan
While an official announced that two people were killed and 8 others were injured as a result of the missile attack.
Foreign Ministry waving diplomatic measures
While the Iraqi Ministry of Foreign Affairs confirmed that Baghdad will take high-level diplomatic measures against the Iranian attacks. The Foreign Ministry expressed its strong condemnation of the Iranian bombardment of areas in the Kurdistan region of Iraq.
It is noteworthy that Tehran often bombs some areas in northern Iraq, where Kurdish-Iranian opposition parties and organizations are stationed. Throughout history, they waged an armed rebellion against the Iranian regime, despite the decline in their military activities in recent years.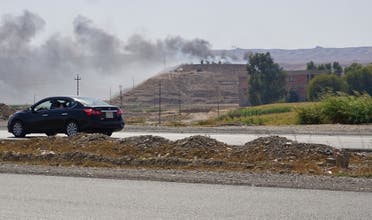 Iranian bombing of Iraqi Kurdistan (AFP)
However, these organizations are still highly critical of the situation in Iran, and have recently been active on social media, and have published video clips of the demonstrations that the country has witnessed and is still going on since the death of the young woman, Mahsa Amini, on September 16, after she was arrested by what is known as the "morality police." .
This angered Tehran, which bombed the region more than once during the past weeks, despite the condemnation of the Iraqi authorities.