German authorities arrested a famous chef over an attempt Elements of the extreme right coup against the government In the country, but the surprise was his relationship with a football player in the Spanish club Real Madrid.
The famous cook is Frank Hebner, 62, and he is the father of the girlfriend of the Real Madrid star, Austrian David Alaba, according to what was reported by the British "Sky News" network.
Hebner was arrested during a raid on a winter resort in the Austrian town of Kitzbühel, where he owns a hotel.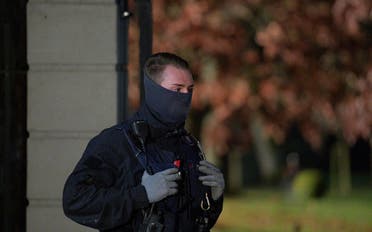 An element of German security – Reuters
He took charge of the Reich canteens.
Austrian media said that the cook's task, in the event of a successful coup attempt, is to take charge of "canteens". German Reich supplying food to the troops.
Frank Hebner worked as a chef in the world's most famous 5-star hotels, specializing in European and Asian foods.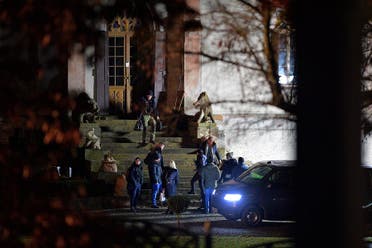 German security in a wide operation against elements of the Reich movement – Reuters
A coup attempt.. and large-scale operations
The German authorities announced two days ago that a movement calling itself the "Reich Citizens' Movement" was intending to overthrow the German government.
3,000 security personnel participated in large-scale operations that affected 130 locations in 11 out of 16 German states against the followers of this movement.
Some members of the group reject Germany's constitution after World War Two, which brought down the Nazis, and have called for the overthrow of the government.
Authorities said the movement wanted Prince Heinrich XIII, whose family once ruled parts of East Germany, to take over.
It is noteworthy that the Reich Movement was founded in 1949, and was banned in 1952, and about 20,000 people belong to it, who are infiltrated into state institutions, especially security and defense.
This movement possesses large quantities of weapons and explosives, and has the ability to manufacture explosive devices, according to what the police monitored, and it carries out multiple operations to steal weapons from government stores.
While the authorities are trying to withdraw ownership of weapons from "citizens of the Reich" wherever it is legally possible.
Previously, the "Reich" carried out an attempt to assassinate the German Minister of Health, and the authorities thwarted other operations.