For more than eight days, the Iranian refugee stranded in Lebanon, Bayman Karimi, has been on a hunger strike in front of the United Nations High Commissioner for Refugees (UNHCR) in Beirut to demand his resettlement outside Lebanon.
Upload a picture of Khamenei
Karimi's story began on July 25, 2020, when the Lebanese General Security arrested him in the capital, Beirut, for raising a banner criticizing Iranian Supreme Leader Ali Khamenei during the 2019 demonstration, and confiscated his passport.
Explaining his story, Bayman told Al Arabiya.net, "In November 2019, after I was following the protests that were taking place in Iran, I decided to take to the streets in Lebanon to show my support for the Iranians.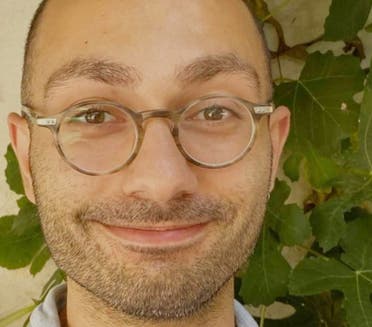 Iranian refugee
He also added: "One of the signs was printed with a picture criticizing Ali Khamenei, and people in the street interacted positively, but two men acted on the contrary, although they were friendly at first. "You can only respect our religious guide," he said. "You are an American agent."
The next day, he was surprised by one of the two men taking pictures around his house.
They raided his house
But eight months after the incident, specifically on July 25, 2020, General Security agents stormed his house, put a bag in his head and handcuffed him, then led him to an unknown location, where he was interrogated for seven days before he was released in August 2020, i.e. after 18 days after his arrest.
He said, "They took me from my house for interrogation without valid reasons or based on an official arrest warrant. They interrogated me about the incident in November. I was asked why I did this in the street and why do I hate Iran?"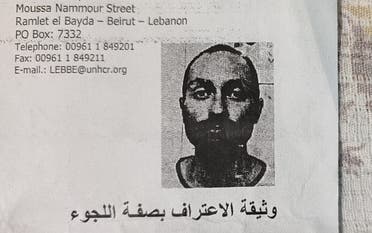 refugee card
He also indicated that they reviewed all the photos on his phone, and also asked him about several people and whether he had contacts with any of the embassies in Beirut such as the British or American embassy, ​​and so on.
He also confirmed that he was asked if he knew anyone in Israel or had contact with anyone there.
Handed over to the Iranian Embassy
In addition, he explained that the General Security had tried to refer him to the Iranian embassy in Beirut in order to deport him, but the next day he contacted the United Nations High Commissioner for Refugees and explained to them what happened with him.
But two years after being granted asylum by UNHCR, Bayman is still waiting to be resettled outside Lebanon.
Therefore, he decided more than a week ago to sit in front of the UNHCR headquarters and go on a hunger strike, especially since she did not communicate with him.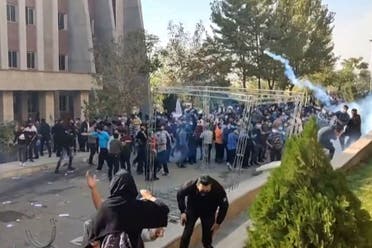 From the Tehran demonstrations (AFP)
"The UNHCR never contacted him to update his file, even though they are fully aware of the risks," Bayman confirmed.
He also added, "I decided to go on a hunger strike for several reasons. I do not have a passport and cannot get a new one for various reasons. My exit from Lebanon is at the mercy of the UNHCR. I hope that through the hunger strike I will be able to express my opinion and remind the UNHCR decisively." The issue of my resettlement.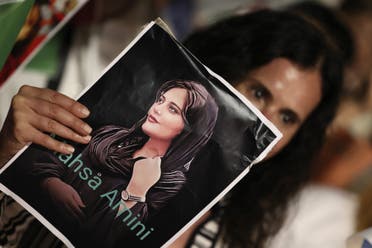 Iranian protests and a picture of Mahsa Amini (AFP)
The end of the Iranian regime is near
As for the Ongoing protests in Iran Which sparked the next day The murder of the young woman, Mahsa Amini, At the hands of Iranian security forces more than two months ago, he said, "Words cannot describe how proud I am of my brothers and sisters in Iran now. It is really amazing how they defy an evil dictatorship that has lived on the blood of our youth for decades."
He also considered that "the most beautiful thing about this revolution is that women are at the forefront," stressing that "it is a feminist revolution that exposed the filth of the Islamic Republic's system to the whole world, and there is no longer one who denies it," according to his saying.
He concluded, "The end of the Islamic Republic is near.. I say this with tears in my eyes. I always thought that I would never be able to see my amazing country again, but now I won't wait long to take that flight and land in my country Iran!"