The Turkish artist, Nuruddin Ochar, collapsed crying at the funeral of his daughter, "Yaghmur", who was killed with her mother in The attack that shook downtown Istanbulon Sunday, killing 6 people and injuring 81 others.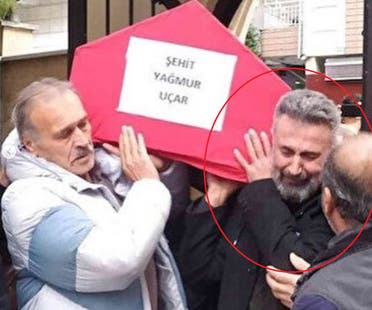 The star of the Artgrel series breaks down crying at his daughter's funeral
The star of the famous "Ertugrul Resurrection" series appeared crying while carrying the coffin of his 15-year-old daughter, and collapsed while praying over her body in a mosque in the Shirin Evler district of Istanbul.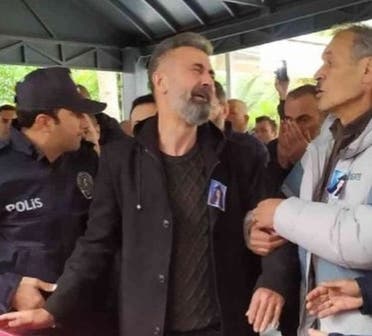 Untitled
Yaghmour's school friends were also keen to accompany her on her last trip, according to local websites.
The grieving actor with his daughter posted a picture of his little girl on his personal Facebook account, and wrote: "I pray to God to make your grave a light, and that your place is heaven. The kind girl, my daughter Yaghmour, who lost her life in the treacherous attack on Taksim, is with her mother in a mosque." Ulu after Asr prayer in Şirin Evlar.
It is noteworthy that the series "Ertugrul Resurrection" is one of the most famous historical series that was shown, and it achieved great success, and won a high viewership in the Arab world in particular.
Syrian woman behind the attack
An explosion targeted Istiklal Street in the crowded Taksim district in central Istanbul on Sunday, killing six people and injuring dozens of others.
Several hours after the explosion, the Turkish police carried out raids in Istanbul and arrested 50 people so far, including a Syrian woman suspected of murder. He placed a bomb loaded with TNT. in the street.
Police said the woman, identified as Ahlam al-Bashir, crossed the border into Turkey from Syria illegally and confessed to carrying out the attack.