Satellite images analyzed by the Associated Press on Tuesday showed the rapid expansion of a cemetery in southern Ukraine in the months since Russian forces took control of the port city of Mariupol.
Images provided by the US land photography company Planet Labs BBC highlight the changes to the cemetery in Stari Karim, an occupied town northwest of the city.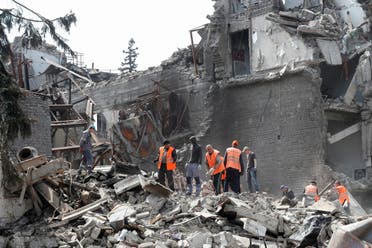 Destruction in the Ukrainian city of Mariupol (Reuters)
A comparison between photos taken on March 24, when Mariupol was under a Russian attack, and a photo taken on October 14, months after the city fell, shows a significant expansion in the southern outskirts of the cemetery.
An area of ​​about 1.1 square kilometers (less than half a square mile) appears to have been newly excavated during this period in the tomb's southwest corner.
Another area of ​​just over half a square kilometer was excavated in the southeastern pocket of the cemetery.
The number of people buried in the cemetery during a period of approximately 7 months is still unclear.
The Center for Information Resilience, a London-based non-profit organization that specializes in digital investigations that monitored the Stari Kerim cemetery, estimated that more than 4,600 graves had been excavated since the start of the Russian war in Ukraine.
The center said it could not estimate the number of bodies buried.
The BBC's Panorama program was the first to report on the centre's analysis.