The Kremlin warned Turkey today, Tuesday, of "destabilizing" in northern Syria, as Ankara launched several air strikes against Kurdish fighters, a day after Turkish President Recep Tayyip Erdogan raised the possibility of launching a ground operation in Syrian territory.
Kremlin spokesman Dmitry Peskov told reporters: "We understand Turkey's concerns related to its security… but at the same time, we call on all parties to refrain from any initiative that could lead to serious destabilization of the general situation."
This comes while Turkish media quoted Erdogan as saying that the Turkish military operations in northern Syria and Iraq are not limited to an air campaign, and that discussions will be held about the participation of ground forces in it.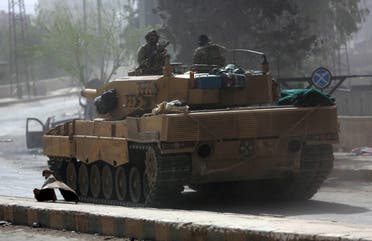 Turkish soldier in Syria (archive)
Today, Turkey called on its allies, led by the United States, to "stop all support" for the People's Protection Units, which is the main Kurdish faction in Syria and Ankara considers it a "terrorist" while Washington supports it in the fight against ISIS.
Turkish Defense Minister Hulusi Akar said: "We assure all our interlocutors, and the United States in particular, The People's Protection Units are equivalent to the Kurdistan Workers' Party (PKK), which Turkey and its Western allies classify as terrorists, and we strongly demand that they stop all support for terrorists.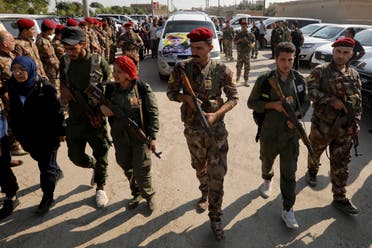 Members of the Syrian Democratic Forces in Syria (archive)
For its part, the United States called earlier today for a "de-escalation" in Syria, in response to Erdogan's statements, who threatened Monday to carry out a ground operation in the north of the country after a series of attacks.Air raids on Kurdish sites in Syria Iraq and missile attacks on Turkish territory from Syrian territory.
Ankara accuses the Kurdistan Workers' Party and the People's Protection Units Standing behind the attack that killed Six people and 81 injured on November 13 in Istanbul, which he denied.
On Sunday, the Turkish Air Force carried out Operation Claw of the Sword by launching a series of raids targeting the PKK and the People's Protection Units in northern Iraq and Syria.