NATO Secretary General Jens Stoltenberg confirmed in an interview with Agence France-Presse, on Friday, that Russia is preparing for a long war in Ukraine which NATO allies must continue to supply until President Vladimir Putin realizes that he cannot "win the battlefield".
Almost ten months after the Russian military operation in Ukraine, the Ukrainian forces inflicted a series of defeats on the Kremlin that allowed the liberation of large parts of the country, but Stoltenberg stressed, "There is no indication that Putin has abandoned his goal of controlling Ukraine."
And he went on to say in an interview with Agence France-Presse, "We should not underestimate Russia, as it is preparing for a long war, mobilizing more forces, and is ready to suffer great losses, and is trying to obtain more weapons and ammunition."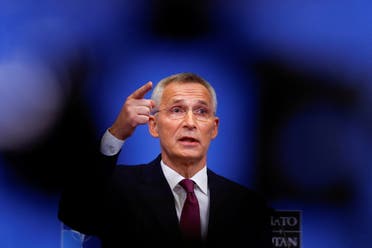 NATO Secretary General Jens Stoltenberg – Reuters
"We must realize that President Putin is ready to continue this war for a long time and launch new attacks," he added.
NATO countries, led by the United States, provided Ukraine with billions of dollars in weapons that helped it withstand the Russian forces.
"It is very likely that this war will end at the negotiating table, like most wars. Any solution must ensure that Ukraine remains a sovereign and independent state," Stoltenberg said.
And he considered that "the fastest way to achieve this is to support it militarily, so that President Putin realizes that he is unable to win on the battlefield, and that he must sit down and negotiate in good faith."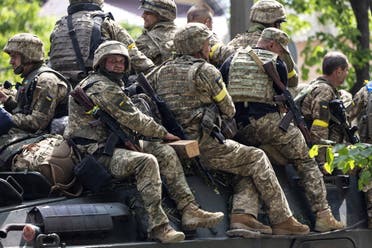 Speed ​​up production
After the setbacks it suffered on the battlefield, Moscow launched a series of missile strikes and bombing marches targeting civilian energy facilities.
According to US reports, Washington is finalizing plans to send the most advanced Patriot missile batteries to Ukraine, in addition to Western air defense systems received by Kyiv.
Stoltenberg said "there are ongoing talks" for the delivery of the Patriot systems, but stressed that NATO countries must ensure that there are sufficient quantities of ammunition and spare parts to keep the weapons sent so far working.
"Allies are in dialogue about providing additional systems, but it is increasingly important to verify that all systems delivered are operational," he added.
The arms requests from Ukraine have depleted the stocks of NATO member states and raised fears of a potential inability of the alliance's defense industries to produce sufficient quantities.
"We are increasing our production in order to achieve this specific goal so that we can simultaneously reconfigure our stocks in the field of deterrence and defense and continue to provide support to Ukraine in the long term," Stoltenberg said.
articulated stage
The Russian military operation in Ukraine shocked Western countries. NATO was forced to undertake its biggest adjustment since the Cold War by strengthening its eastern flank. The situation prompted Finland and Sweden to expedite their request to join the alliance.
"It is the most serious security crisis that we know in Europe since World War II. It is a turning point," Stoltenberg stressed.
He explained that despite a recent decline in Putin's nuclear threats, the alliance remains "vigilant and constantly monitors what they are doing."
He stressed that "nuclear rhetoric with references to the possible use of nuclear weapons is unwise and dangerous."
"His goal is, of course, to deter us from supporting Ukraine, but he won't be able to do that," he added.
Jens Stoltenberg's term, which was extended for a year last March, ends at the end of 2023. The 63-year-old former Norwegian prime minister did not clarify whether he would permanently leave office next year. He just said, "I have no other projects."
He refused to comment on calls made by some members of the alliance to appoint a woman to succeed him for the first time in the alliance.
In conclusion, he said, "My goal is to assume my responsibilities as Secretary General of NATO in a way that preserves the unity of the alliance. This is my only concern, and then I leave it to the leaders of states and governments to decide who will succeed me."