Despite the estrangement between the two countries over the Renaissance Dam crisis, Egyptian President Abdel-Fattah El-Sisi received, today, Monday, Ethiopian Prime Minister Abiy Ahmed, with a smile at the headquarters of the Climate Summit in Sharm El-Sheikh, accompanied by United Nations Secretary-General Antonio Guterres.
World leaders come together
Sisi also received a number of world leaders to participate in the summit, which will start in the coming hours.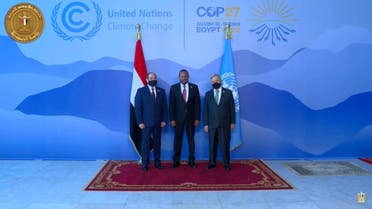 The activities of the Climate Summit were launched in Sharm El-Sheikh on Sunday, and world leaders and leaders from 197 countries will participate in the summit to discuss climate change around the world.
The Renaissance Dam crisis
In the context of the Renaissance Dam crisis, Egypt and Sudan received clear Arab support over their dispute with Ethiopia, over the construction of the dam on the Nile River. At the conclusion of the Algiers summit, the Arab leaders stressed the need for solidarity in protecting the water rights of all Arab countries in accordance with international law, in a way that guarantees their full water rights, especially the rights of Egypt and Sudan in the Nile waters, and not to take any unilateral steps to fill the Renaissance Dam.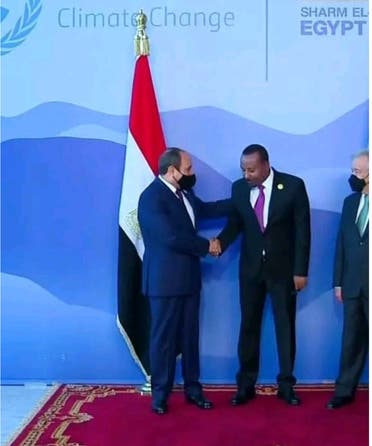 "binding agreement"
Ethiopia is in conflict with Egypt and Sudan (the two countries downstream of the Nile), over the dam, which has been built since 2011 on the main tributary of the Nile. Cairo says that it threatens its rights to the waters of the international river, demanding that a binding legal agreement be reached in advance, while Khartoum is anticipating environmental and economic damage due to the dam.
Egypt and Sudan agree on the need to agree in advance with Ethiopia on the regulations for operation and filling in order to limit expected damages.