The mother of Brazilian legend Pele, Celeste, who is over 100 years old and still alive, was crucial and influential in the career of what many consider to be the greatest of all time.
Pele died on Thursday at the age of 82, according to what his family announced, and the daughter of the "king" Kelly Nascimento wrote on Instagram from Albert Einstein Hospital, where Pele was being treated for cancer a month ago: We thank you. We love you infinitely. rest in peace.
Celeste turned 100 years old on November 20, when Pele celebrated with her and posted pictures of them on his Instagram account, saying: Today we celebrate the 100th anniversary of Donna Celeste's life (Donna: the old lady), since she was young she taught me the value of love and peace. I have over a hundred reasons to be grateful to be her son. I share these photos with you, with great emotion to celebrate this day. Thank you for every day by your side, mom.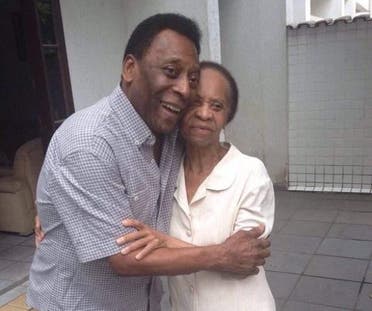 Celeste was born in Tres Caracas in 1922, but when Pele was a child she moved with her husband to the 400,000-population city of Bauru in Sao Paulo, where her son achieved success at a very young age, encouraged by his mother to pursue his footballing dreams.
Celeste has always received many praises for her relationship with her son, and the Brazilian newspaper "O Globo" awarded her the title of the ideal Brazilian mother.
The mother of the only player to win three World Cup titles lives in the Santos area of ​​São Paulo, where her son flourished as a player between 1956 and 1974.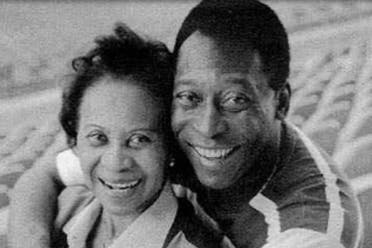 Pele has two brothers, Zuka, who died in 2020 after a struggle with cancer and played at a professional level in Santos between 1961 and 1962, and his sister, Maria Lucia Nascimento, who still lives with her mother.
Black Jewel has seven grandchildren, including a girl he named Celeste, who was born in 1996.
Pele's body is scheduled to pass through his mother's house before being buried.