After many school students were infected during the past few years, the Egyptian Minister of Health and Population warned of a rapid spread Respiratory syncytial virus.
Dr. Khaled Abdel Ghaffar, Minister of Health, said that one child infected with the syncytial virus may cause infection for an entire class in the school, whether through droplets or contact.
In a press conference, yesterday, Monday, he called on parents not to send any infected child to school, saying, "A child with a high temperature and symptoms of a cold does not make sense to go to school, because the virus has a high prevalence rate.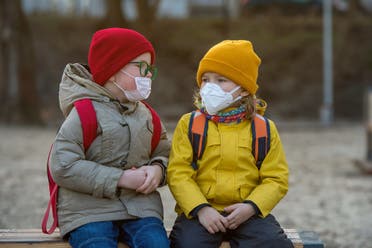 Expressive
Respiratory syncytial virus
Respiratory syncytial virus is a group of mucosal viruses that, in some cases, can cause severe infections in the respiratory tract and infiltrate the respiratory tract in children and adults.
According to the Ministry of Health, this virus can infect the lower and upper respiratory tract, and there is no antibiotic to treat respiratory syncytial virus, nor a vaccine against infection with it. This is due to the rapid development of the surface of the virus, but it can be prevented by following some precautionary measures, which are: Wash hands, ventilate indoor spaces, and stop kissing children.
The Ministry of Health warned against not visiting the doctor in the event of symptoms appearing on the child, stressing the necessity of presenting the infected child to the doctor, in addition to isolating him until he recovers, with attention to strengthening his immunity through warm drinks.