ban King Charles III A dish of fattened foie gras was served on the tables of the royal family, according to a letter sent by the royal palace to the "PITA" association, which is active in the field of animal welfare.
Charles III is known for his long struggle to protect nature, organic agriculture and combat climate change, and he was one of the harshest critics of the consumption of fattened foie gras.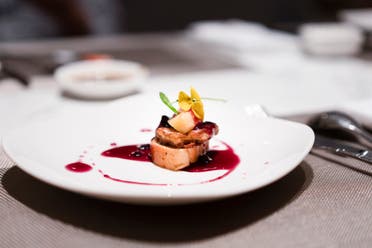 Fattened foie gras
"Thank you for your letter regarding the ethical issues associated with the foie gras," wrote the director of the Royal House in a letter to PETA.
Sir Tony Johnston-Burt added in this letter, a copy of which was obtained by Agence France-Presse on Friday and dated November 10: "I can confirm that the fattened foie gras is not among the purchases of the royal family and is not served on tables in the royal homes, and it is not expected This policy should change."
Elizabeth II, who died on September 8, was a fan of foie gras. This dish was served to her at an official dinner in Paris in June 2014 that brought her together with former President Francois Hollande.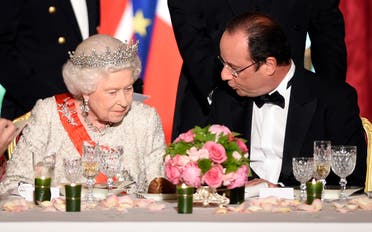 Elizabeth II at dinner with former French President François Hollande in 2014
As a token of thanks to the king, PETA sent him a box containing a "fake" dish of this kind served at vegetarian chef Alexis Gauthier's restaurant in London.
The association wrote in a statement that it "encourages everyone to follow the king's example and not eat fattened foie gras at and after Christmas."
This dish, which is especially popular at Christmas tables, can be imported and sold in the UK, but it is not produced in the country.