A local newspaper in Argentina has re-published the first-ever interview given by Argentina captain Lionel Messi as a 13-year-old.
Messi, 35, is preparing for the most important final in his career when Argentina meet France at Lusail Stadium on Sunday in the 2022 World Cup final.
Messi gave the interview to the Rosario-based newspaper, Diario La Capital, 22 years ago, before moving to Barcelona, ​​when he was defending the colors of his childhood club, Newell's Old Boys.
And it came on the page of the local newspaper: Lionel Messi is a player in the tenth division and the team's playmaker.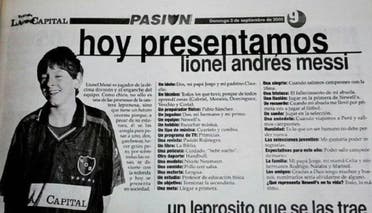 And she continued: Messi is one of the up and coming players strongly in Newell's Academy. He has a brilliant future ahead of him. Despite his short stature, he can dribble one or two players, in addition to scoring goals, but above all he enjoys what he does with the ball, and today he speaks to the world.
And the newspaper relied on the method of quick and short questions in its dialogue with Messi, during which it came: Your hero? My father Jorge and my godfather Claudio… your favorite coach? All of them, I've learned from all of them.
And he continued: Your favorite player? My brother and my cousin.. your favorite team? Newells.. your hobby? Listening to music.. another sport? Handball.. your favorite food? Chicken with sauce.. your favorite item? Spanish.. a job you wish for? Physical education teacher.
He added: Your goal? Graduating from high school and playing in the first division of the Argentine league with Newell's…an occasion that made you sad? My grandmother's death.. your dream? Playing in the national team shirt.. What does Newells represent to you? Everything.. Absolutely everything.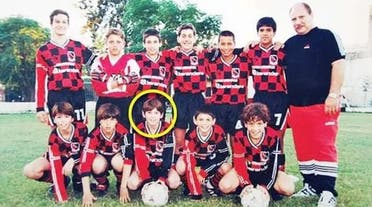 According to a report previously published by the Argentine newspaper "Olé", a former Newell's employee researched Lionel Messi's goals for the club and admitted that he had scored 234 goals in 176 games between the ages of 6 and 12.