Everyone uploads many photos photographic Old prints, which include old memories of parents or grandparents.
In conjunction with the technological development at the present time, smart phones have become the basis of daily life and the storehouse of photos, documents and memories.
Smartphones are distinguished by huge technologies and carry out many tasks that users need, most notably converting old photos into photographs.
digital photos
A digital image is a file that comes in different sizes and formats, and can be opened on the screens of digital devices such as computers, smartphones, and other types of screens.
One of the advantages of intangible digital images is that they are printed by different types of printers, and digital images can be easily exchanged and transferred between most electronic devices and are not subject to damage.
Convert images to digital formats
Converting old photos into digital images gives you the opportunity to share them with family and friends, access them easily on your own phone, and you can also easily edit them and combine a group of them in the form of a video.
According to technology experts, old photos can be converted into digital photos simply through the following methods.
Use the scanner
It takes a lot of time to scan old photos at home with the scanner, but it gives you complete control over how your photos are organized, digitized and stored.
Flatbed Scanner is the best option for scanning photos, as it is less likely to damage the photos.
There are a number of things to do for someone who wants to digitize old photos at home using a scanner.
– Organization
It is necessary to sort and name the files that will put the images into the computer to make it easier to find them at a later time.
– Selection of images
Select the important photos before you start scanning.
– Equip the scanner
Dusting the scanner and old photos with a soft cloth is essential, to ensure clarity as possible.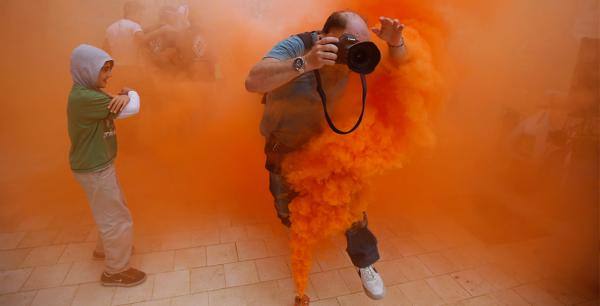 Mobile applications to convert photos to digital
Resorting to phone apps that specialize in digital photo scanning is an excellent way to get clear, high-quality digital photos.
Google PhotoScan is one of the best free applications used to convert old photos into digital images.
The app takes multiple photos of each old photo to improve quality, remove glare, and correct any distortion.
The app is available for free for Android users on the Google Play Store, and for iPhone users on the App Store.
There are other alternatives widely used in this regard.
Photo Scan App by Photomyne: Available to users of android Free in the Google Play Store with in-app subscription.
Memories app: Available to iPhone users in the App Store for free, with the ability to subscribe within the app.
Photo digitization services
The easiest way to digitize your printed photographs is to turn to photo digitizing services.
With this method, you can convert a lot of photos at once to digital format.
The disadvantage of this method is that private photos and family photos are sent to a stranger for scanning, which may not be suitable for many people, or that forces the selection of some photos but not all.
Local photography studios provide high-quality photo digitization services. You can send your old photos to the nearest photography studio in your area and request that they be converted into digital images.
.