German Chancellor Olaf Scholz said on Friday that Germany intends to continue to "study every step very carefully" and consult its allies about more weapons to Ukraine, as he faces mounting pressure to agree to a return.German-made tanks poured into Kyiv.
Germany gave Ukraine great military assistance Since the start of the Russian military operation, it has included howitzers, Gepard self-propelled anti-aircraft weapons and the first set of four "Iris-T" surface-to-air missiles.
Last week, it announced that it would send 40 Mardier armored personnel carriers, in a move similar to those taken by the United States and France, as well as a Patriot air defense missile battery.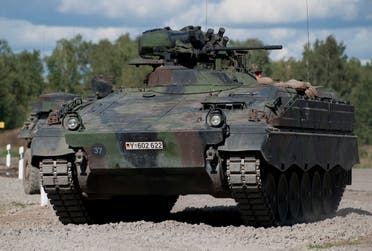 Marder armored personnel carrier
But opponents, including within Germany's ruling coalition, have long complained about Schulz's apparent reluctance to take the next step when it comes to arms shipments to Ukraine.
For his part, Schultz insists Germany will not proceed alone in such shipments. He cited the need to ensure that NATO does not become a party to the war with Russia.
The decision regarding the "Mardier" armored personnel carriers prompted local pressure groups to continue their pressure on supplying Ukraine with "Leopard 2" combat tanks.
There is also pressure from abroad, as the Polish president said on Wednesday that his country wants to send a group of "Leopard" tanks to Ukraine, but the decision will be possible only as a component of a group of tanks provided by the international coalition as aid to Kiev.
Warsaw would also need German approval to send German-made vehicles to Kiev.
On Thursday, German politician Robert Habeck, who is not a member of Schulz's party, said his country "should not stand in the way if other countries take decisions to support Ukraine, no matter what decision Germany takes."
When asked today whether Germany is now ready to supply Ukraine with Leopard 2 tanks, Schultz did not answer the question specifically related to these vehicles.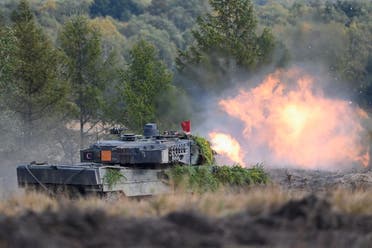 Leopard 2 tank
Instead, he cited a lengthy list of items that Germany had supplied to Ukraine in coordination with the Allies, and said Berlin would continue its "leading position" as one of Kyiv's most important backers.
However, he hinted that there was no intention to rush into "such serious matters related to peace and war, and the security of our country and the security of Europe."
Scholz added, "It always remains the case that we move in close consultation and carefully study each step." He stressed that the majority in Germany supports the "careful, calm and careful" decision-making process of his government.