Journalist Jack Walters said in an article published in the newspaper "Express" Express The British, Russia can arrange a tsunami that hits the NATO countries, with the help of the Poseidon nuclear torpedoes.
He added that "Russian atomic torpedoes can sink all of Britain into the depths of the sea."
President Vladimir Putin announced for the first time Known as the "Poseidon" torpedo In 2018, saying that it is a completely new type of strategic nuclear weapon with its own nuclear power source.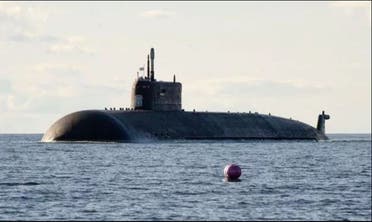 Poseidon torpedo
Walters emphasized that this weapon is very quiet, makes a minimum of noise, and can maneuver with ease, making it impossible for NATO forces to destroy it. He pointed out that each Russian atomic submarine can carry 6 pieces of these torpedoes.
It is reported that the Poseidon torpedo is not only one of the largest torpedoes in the world, but is a self-propelled torpedo with a nuclear engine. It was produced to cause guaranteed unsustainable damage to coastal lands, destroy ships and naval bases through a nuclear explosion and massive radioactive contamination causing a violent tsunami that hits nearby land and sea areas.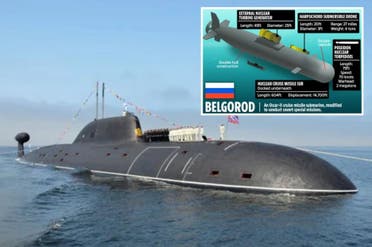 Poseidon torpedo
The Americans called this weapon the "doomsday machine", due to its ability to destroy large coastal cities, by forming a radiating tsunami with a height of 300-500 meters and going deep into the mainland up to 500 kilometers on flat ground.
And on April 23, 2019, the "Belgorod" nuclear submarine was launched into the water in Severodvinsk, which became the first experimental carrier of the self-propelled "Poseidon" system.
The Poseidon is a new class of weapon that will reshape naval planning in both Russia and the West, leading to new requirements and new counter-weapons. It is a weapon that cannot be nullified by anti-missile defenses.
And the "TASS" news agency reported, on Monday, quoting an unidentified defense source that Russia produced the first nuclear warheads to supply the "Poseidon" torpedo For use in the "Belgorod" nuclear submarine.
"The first Poseidon munitions have been manufactured, and the Belgorod submarine will receive them in the near future," TASS quoted the source as saying.