After Russia's withdrawal from Kherson city Last November, Ukrainian forces had limited options to continue retaking territory Russia had occupied since the start of its military operation.
Kyiv's attention has turned to the southern frontline less than 100 miles north of the Sea of ​​Azov, where Ukrainians are eager to cut the "land bridge" linking mainland Russia to Crimea, which Russia annexed in 2014.
Kyiv also seems intent on liberating cities like Melitopol and Enerhodar, where the Zaporizhia nuclear power plant is located, according to military analysts who spoke to The Washington Post.
Speaking of Zaporizhia
"Everyone is talking about Zaporizhia," said Konrad Muzyka, president of Rochan Consulting, a Poland-based military analysis firm.
"But despite all the reasonable speculation, the roads and military positions near the front line show little evidence of a build-up of forces, and there are no indications that the Ukrainians are trying to launch an offensive in the Zaporizhia region any time soon," he added.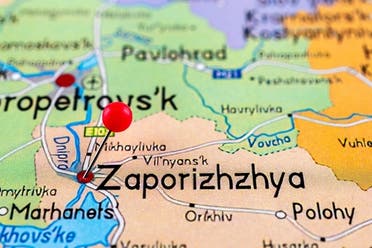 Zaporizhia (Shutterstock)
For his part, Viktor Dadak, deputy commander of the Ukrainian Land Defense Battalion, did not say whether his country's forces would launch their next major offensive in Zaporizhia.
But he continued, "I think the military secret will be revealed in a few days."
Attack on Melitopol
Michael Kaufman, a Russian military analyst at the Center for a New American Security, a Virginia-based think tank, said one of the Ukrainian military's long-term goals appears to be an offensive that cuts south to occupied Melitopol.
Kaufman added that the Russian army has been preparing for a Ukrainian attack on Zaporizhia since the summer. However, the Ukrainians launched offensives in Kharkiv and Kherson, west of the Dnieper River.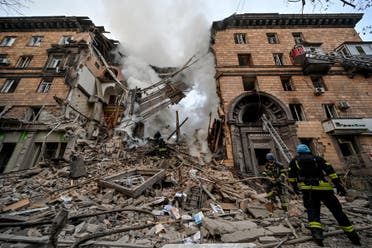 From Zaporizhia, southeastern Ukraine (AFP)
"Whether they can do it later in the winter or next spring remains a big question," Kaufman said.
All eyes on Zaporizhia
It is noteworthy that rumors spread last summer for weeks and talked about an imminent counter-attack by Ukraine in the Kherson region in the south, but instead there was a surprise attack in the northeastern Kharkiv region.
For the time being, Ukrainian soldiers in the Zaporizhia region appear to be waiting in colder weather.