Today, Sunday, the Iranian news agency "Tasnim" quoted Muhammad Baqer Qalibaf, Speaker of the Islamic Consultative Assembly (Parliament), as saying that his country "will consider the armies of European countries as terrorist organizations," in response to position of the European Union From the Iranian Revolutionary Guard.
"The enemy's attempts against the Revolutionary Guards are doomed to failure," Qalibaf added.
The European Parliament, in a resolution adopted on Thursday, called on the Council of the European Union and member states to add the Revolutionary Guards and its affiliated forces to the list of "terrorism", including the Popular Mobilization Forces (Basij) and the Quds Force.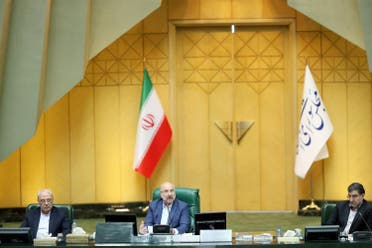 Muhammad Bagher Qalibaf
Regarding reviving the Iranian nuclear agreement with world powers, Qalibaf said that if Europe wants to reach a nuclear agreement, it must separate its path from the path of "opponents of this agreement."
It is noteworthy that after the European Parliament called for sanctions against it, the Iranian Revolutionary Guards warned, on Saturday, the European Union against making a "mistake" by including it on the blacklist of "terrorist" organizations.
The commander of the Guard, Hossein Salami, said that the Europeans should "bear the consequences if they make a mistake," in statements reported by the Guard's "Sepa News" website, which are his first since the European Parliament's decision, according to AFP.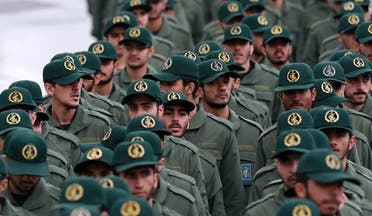 Iran's Revolutionary Guards
He also considered, during his meeting with Parliament Speaker Muhammad Baqir Qalibaf, that "Europe has not learned from its past mistakes," and "believes that with these statements it can shake" the Revolutionary Guards, stressing that the Guards "do not worry at all about such threats because the more our enemies give us Opportunity to move, we move stronger," he said.
The European Parliament's decision came at a time of increasing tension between Tehran and Brussels, against the background of the protests taking place in Iran, and the Westerners accusing Tehran of providing Russia with drones that it used in Ukraine.
On Thursday, Parliament asked the European Union to include the IRGC on the blacklist of "terrorist organizations", including the Quds Force, which is entrusted with foreign operations, and the Basij forces.
The text, approved by the European representatives, also called for banning "any economic or financial activity" with the Revolutionary Guards through companies or institutions that may be linked to it.