Only 5 months have passed since the marriage of the Syrian artist, Nisreen Tafesh, to the Egyptian dentist, Sharif Sharqawi, until the latter announced the divorce and official separation between them.
That marriage, whose completion was announced at the end of last June, and only two months later, rumors circulated about the existence of crises and disagreements between the two, because Nisreen Tafesh stopped following her husband on "Instagram", and deleted all the pictures that brought them together.
She has full rights to post the photos.
However, they reaffirmed the continuation of the marriage, and the husband asked everyone not to talk negatively about them, and that his wife had the full right to publish the pictures she wanted.
So that these rumors were completely refuted at that time, with their confirmation of the continuation of life between them, especially since Nisreen Tafesh published a picture at the time revealing the continuation of their marital relationship.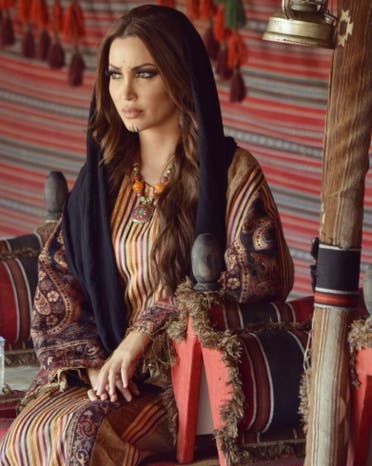 Nisreen Tafesh
But coincidence alone caused the disclosure of the end of the marital relationship between the two, when one of the observers asked Sharif Sharqawi, who also works as an energy healer, about his wife, Nisreen Tafesh.
Where is Nisreen Tafesh?
Where she commented on one of his posts, saying, "Where is Nisreen Tafesh?", To answer her and announce that the divorce took place between them, saying, "The divorce took place peacefully and I respect her as a person..Disagreement is a very natural thing that happens between people..The important thing is peace and respect."
Everyone was surprised by the news of separation and divorce, in light of the silence of Nisreen Tafesh and her failure to announce the matter until now, so that she ignored commenting on the matter or announcing on her part, despite her interaction through her official account on "Instagram", after announcing the news.