The commander of the US Central Command, General Michael Korella, announced at a conference in Bahrain on Saturday that a force dedicated to unmanned systems in the Gulf will deploy more than 100 unmanned ships in the waters of the strategic region by next year.
Kurella was speaking after Israel and the United States accused Iran this week of what it described as a drone attack on an oil tanker operated by a company owned by an Israeli businessman carrying fuel off Oman.
The attack is the latest in a series of incidents in the oil-rich region amid escalating tensions between Washington and Tehran that have also caused incidents between their navies.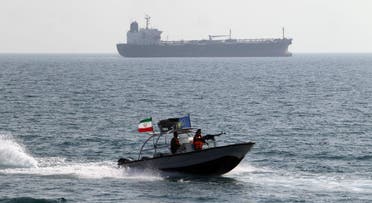 "By this time next year, Force-59 will deploy a fleet of more than 100 ships above and below the (sea) surface unmanned, working and communicating together," Kurella told the annual Manama Dialogue conference.
Force-59 was launched in September 2021 in Bahrain, headquarters of the Fifth Fleet, with the goal of integrating unmanned systems and artificial intelligence into Middle East operations after a series of drone attacks against ships blamed on Iran.
In addition to the unmanned ships, the US is "building a pilot program here in the Middle East to defeat drones with our partners," Kurella said, without giving further details.
"As drone technology advances, the (development of) drones by our enemies may be the greatest technological threat to regional security," the US general added.