The cases of underage marriage continue to ignite controversy in Yemen. The recent incident of the marriage of an underage girl caused a sensation on social media. The opinions of activists were divided between supporters and opponents of this inhuman behavior. Eyewitnesses in the Damt Directorate reported that a minor girl named Nuha Jamil Ali was married Omar Haider, 10, after her age was falsified.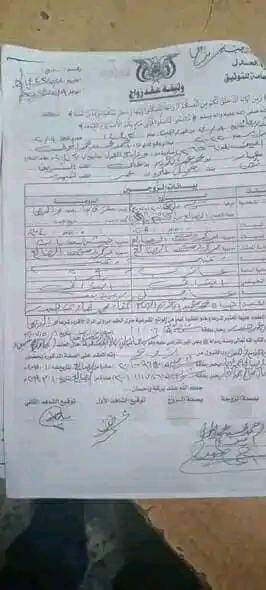 void contract
The sources confirmed that after the crime was discovered, the authorities in the Security Department were informed of Damt, and they arrested the girl's father, husband and the legal secretary, and they were imprisoned, and the case was transferred to Damt court.
While human rights advocates on social networking sites demanded from the court a speedy ruling on the annulment of the marriage contract, describing it as "false", calling for the accused to be sentenced to the penalty prescribed by Sharia and law.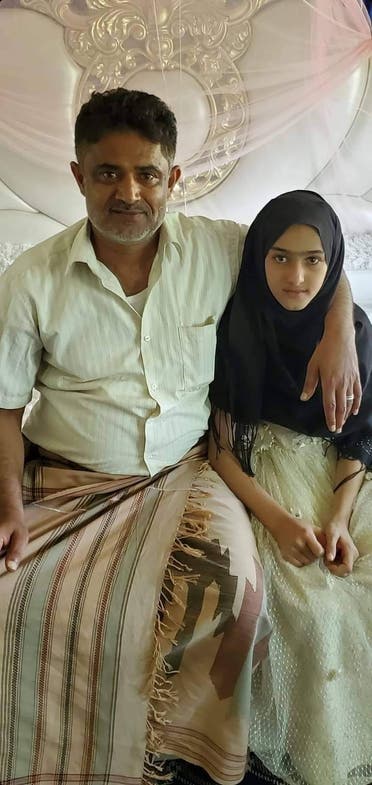 Little girl Noha with one of her rights defenders
crime against childhood
A source close to the people of the region confirmed to Al-Arabiya.net that the girl was photographed based on her mother's approval to be a public opinion issue, and activists published hashtags under the hashtag #the biggest_crime_against_childhood, to ignite the anger of Yemenis after the girl's family forged her age in the contract paper attached to her picture.
In the details, according to informed sources, the girl's mother's husband, Noha, accompanied her and traveled with her to the city of Damt to visit her father, whom she did not know and had never met before. than searching for it.
Conviction and termination of the contract
In addition, the Damt Court of First Instance condemned and decided to annul the marriage contract of the 10-year-old girl, Noha Jamil, and the girl was returned to her mother, and the father, husband, and legal secretary were imprisoned. perpetrators of this crime.
The girl, Noha, became free after days of torment in which she played the role of the wife of an unscrupulous and inhumane person.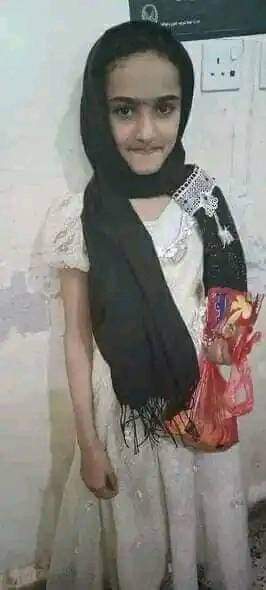 Noha Jamil Ali Omar Haider