For the second time in less than a week, torrential rain swept through neighborhoods in the city of Port Sudan, in eastern Sudan, on Tuesday afternoon.
Communication sites in Sudan reported horrific clips of the torrential invasion of Port Sudan, including a touching clip of a child struggling with death after being electrocuted during the flow of torrents and breathing his last in the water after all attempts to save him failed.
Torrential floods
Torrential torrents besieged the city of Port Sudan, until it rose above the waters of the Red Sea near the coast, and the stranded, who were cut off by torrential rains, waited for many hours before returning to their homes.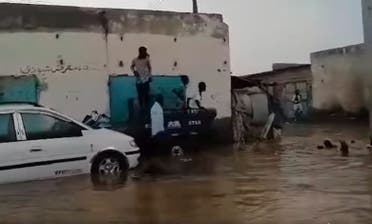 Death of a child by electric shock
Local sources told Al-Arabiya.net: Large parts of the city of Port Sudan were severely damaged, but the neighborhoods of "Al-Janaen, Salalab, Dar Al-Salam, Deem Jaber and Shakar" are considered the most affected, as torrential rains swept through these areas in huge and unprecedented quantities, and caused a collapse Houses and small bridges washed away the internal roads, and the torrential rains cut off the roads leading into the city.
Study suspension
Similar to what it did last week, the Ministry of Education in the Red Sea State hastened to suspend studies today and tomorrow, due to bad weather and the scarcity of means of transportation due to the continuous rains, and in order to preserve the lives of male and female students.
Catastrophe portended
There is great discontent among citizens due to the poor and slow drainage of stagnant water in the city center and near the markets, in light of fears of a collapse in health conditions and an outbreak of infectious diseases.
Local sources who spoke to Al-Arabiya.net warned of a health catastrophe, because torrential rains are flowing at record rates that have not occurred for many years.
disaster area
The citizens called on the authorities in the Red Sea State to take immediate decisions, foremost of which is the evacuation of the residents living near the torrential crossings and declaring the city of Port Sudan a "disaster area", because the rates of torrential rains and torrential rains far exceed the capabilities of the state government.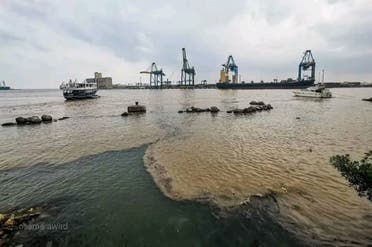 Port Sudan is the main port of Sudan on the Red Sea coast, about 670 km east of the Sudanese capital, Khartoum, and is characterized by a rainy climate in the winter season.